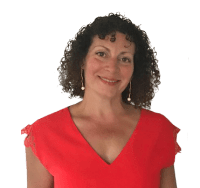 I help professionals align what they do with who they are
Does any of this sound familiar?
STUCK?
Are you stuck at some kind of career crossroads but don't know how to move forwards? Is there something stopping you?
HOW DO I GET THERE?
For some, this is about psychological 're-mooring' rather than dramatic change while for others the exact opposite is true.
I WANT A PLAN TO ACT ON
Perhaps you already know what transition is needed but not how to 'get there', or perhaps you want help to create a plan that aligns what you do with who you are.
I WANT TO FEEL ALIVE AND ALIGNED
Stress is eliminated when what we 'do' expresses who we are, at our core. It's time to be excited and confident about making a change.
IF YOU KNEW YOU WERE RUNNING OUT OF TIME TO TRANSFORM YOUR LIFE, WOULD YOU STILL DO, WHAT YOU'RE DOING TODAY?
2019: Time to Rethink Thinking Positively About Work-Life Resolutions
Are you ready to make your new
career plan now?