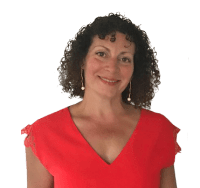 I help seasoned professionals realign work they love with the life they want to lead
Any of this sound familiar?
STUCK?
Are you stuck at some kind of career crossroads and don't know how to move forwards? What is holding you back? Often there is some narrative to rewind before you can get into action. It's never too late - so long as you start.
HOW DO I GET THERE?
Too often I watch careerists get elevated to leadership positions and flounder where they hoped to flourish. So I work with companies who know their best route to a thriving business is via optimising their people. Then they get there together.
WHAT WILL YOUR NEXT STEP BE?
I will always want a small number of 1:1 clients because I know the luxury of thought-partnership to create a plan is powerful when paired with bespoke support to act on it.

But everyone is situated differently and some need clarity about an urgent decision. Fierce-Focus Coaching was designed to meet this demand while The Clarity Trilogy is popular among people who want to sharpen their focus on What Matters Most and planning their What Next.
IF TIME WAS RUNNING OUT FOR YOU TO MAKE THE CAREER-LIFE TRANSFORMATION YOU NEED TO THRIVE, WHAT WOULD YOU DO DIFFERENTLY TOMORROW?
Do you want to know how to use nostalgia to plan meaningful change?
Are you ready to make your new
career plan now?